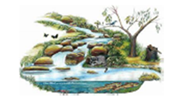 Thank you for showing an interest in our brand new Junior Library, launched Easter 2023, which is open to all and is free of charge.
This new initiative has been borne out of concern for the lack of Christian literature available to our children brought about through the closure of many Christian bookshops over the past five years; the lack of literature in our libraries and secular bookshops throughout the area and also a lack of Religious Education teachers to educate our children. To counteract these current issues, we welcome you to use our App.
What happens now ?
You need to be invited in to the App, but that is just a formality. Once in, you can choose any book of your choice, but only one book at a time please.
How does it all work ?
Your book will be left at the New Barn Scout Hall 'Library Box ' situated near the Defibrilator in a plastic bag. Books will be ready to collect on Wednesday afternoons (after 3 o'clock) and/or Sunday afternoons (after 12 noon). Please return the book, in the same way, within a month so that others may read and enjoy them too. You will receive a reminder on the App.
Help needed ?
If you are searching for a particular topic and cannot find it here, do please contact us and we will see how we can help you.
Enjoy your read ….
Contact:
Ron Owen 07850 004696
Jenny Kelly 07531 752663